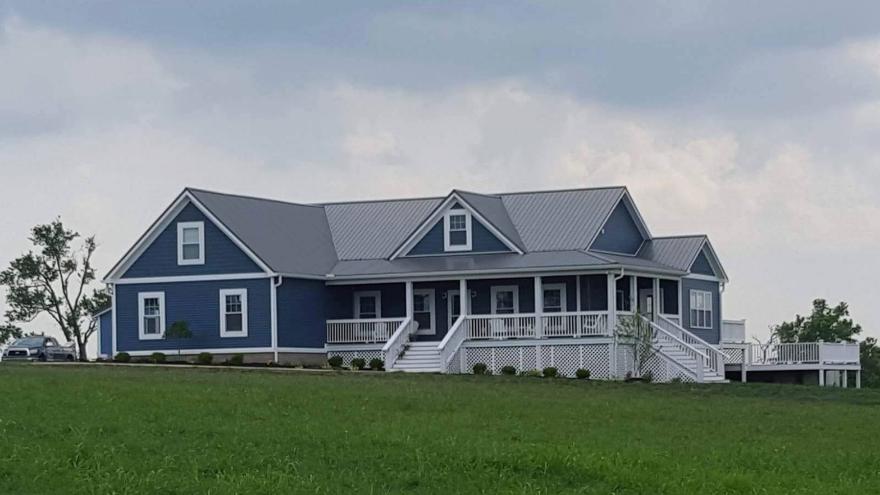 #1 - 40 Year Charcoal Metal Roofing
We only install the best metal roofing on the market.
29 Gauge Premium Rib is the best selling metal roofing product in the industry.

29 Gauge Premium Rib is ideal for Residential, Agricultural, and Light Commercial structures.
Our color selection is backed by a #1 - 40 Year Limited Paint Warranty from the manufacturer.
Before making your color selection, we ask the customer to review actual color chips.
(Computer images may vary for the color chart.)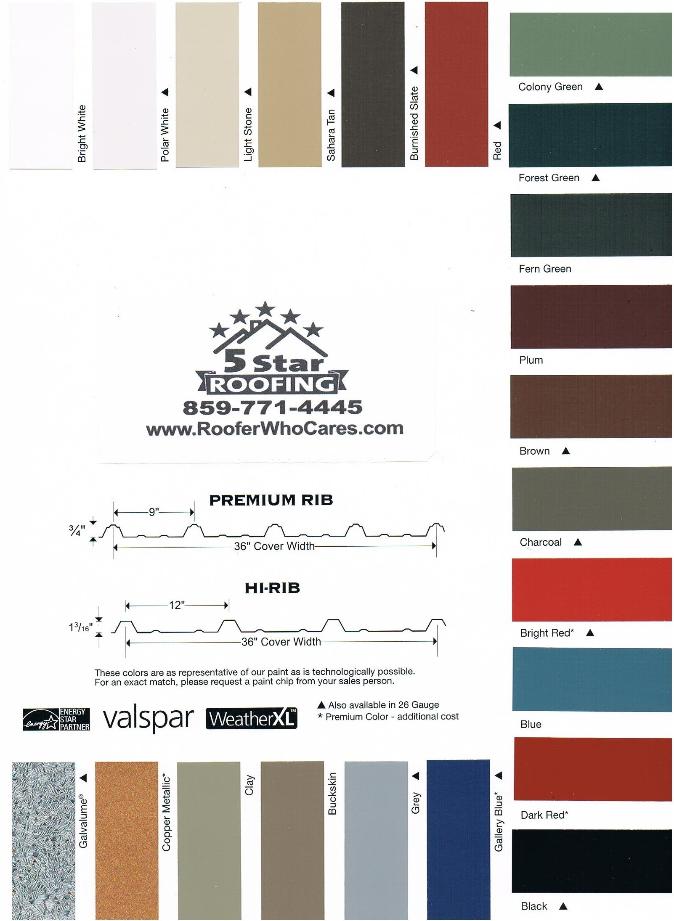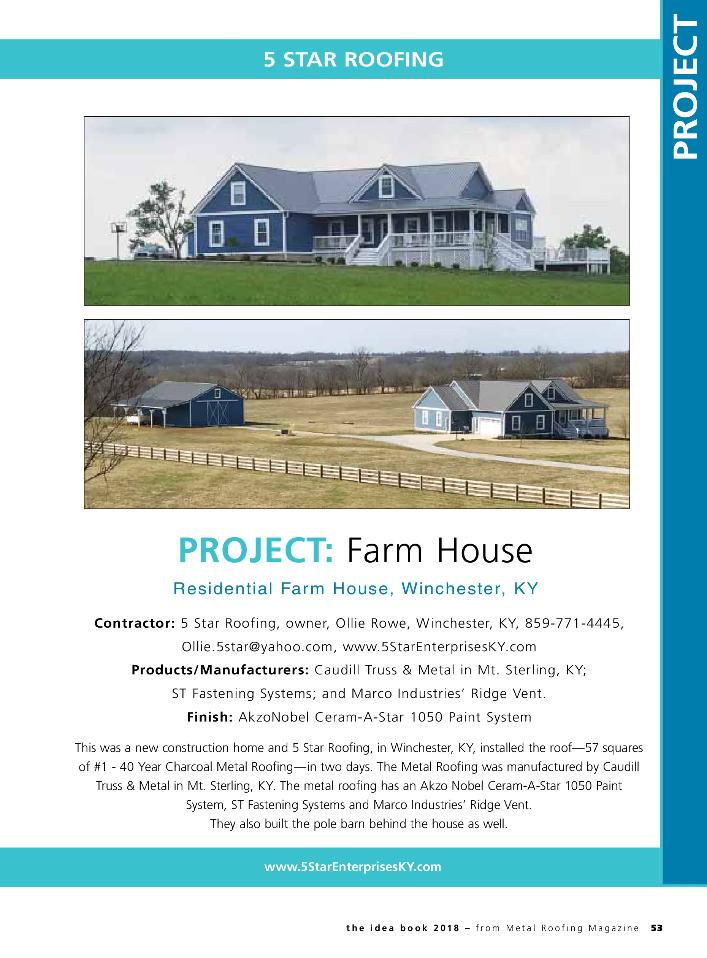 Locally Known... Nationally Recognized!!!
We are proud to announce that we have been selected and featured in a national magazine - "The Metal Roofing Magazine" specifically their special annual addition - "The Idea Book - 2018"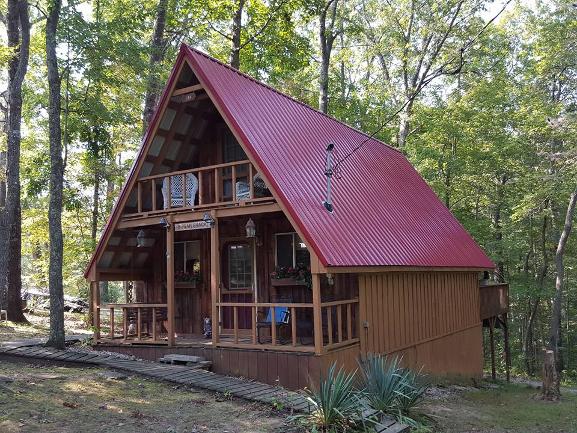 #1 - 40 Year "Dark Red" Metal Roofing on a Cabin
Metal Roofing Questions & Answers
Q. What is the advantage of metal roofing?

A. Metal roofs are attractive, light weight, energy efficient and nearly maintenance free, and are available with a 40 Year Limited Paint Warranty.

Q. Is a metal roof safe from fire?

A. A steel roof is the most fire safe roof. It is classified as a noncombustible roofing material with a Class "A" rating - the highest rating given. Several insurance agencies offer price reductions because metal roofing is non flammable.

Q. How does the weight of a metal roof compare to other types of roofing?

A. To many people's surprise, metal roofs are significantly lighter than other types of roofs. Typically they weigh less than one-half the weight of asphalt / fiberglass shingles; and are as much as 75% lighter than clay, concrete or slate.

Q. Is metal roofing susceptible to lightning?

A. Steel Roofing is no more susceptible to lightning than any other roofing material. Lightning most frequently strikes the highest point in any terrain; and if your roof is at the highest point of the surrounding terrain, you should install lightning rods regardless of your roof type.

Q. If I'm re-roofing, do I have to remove the old roof before installing the metal roof?

A. Usually not - if you're installing the metal roof over existing asphalt, fiberglass or composition shingles (maximum of two layers thick). In most situations, the metal roof can be installed directly over the old roof. It is critical to install a barrier between the old roof and the new steel roof. We recommend and install 1x4 furring strips over the existing shingles so that the metal roofing screws have something solid to sink into.

Q. Does a Metal Roof qualify for an Energy Star Tax Deduction?

A. Unfortunately, the Energy Star Program has been cancelled by the government for metal roofing, effective immediately, for Metal Roofing in 2014.

Q. Will a metal roof make my house hot?

A. Actually, a metal roof can save you money on your air conditioner costs because it has a higher heat reflectivity than other roofing products like asphalt / fiberglass shingles, wood, tile, etc. During the summer it makes buildings cooler by efficiently reflecting away sunlight and reducing the amount of heat transmitted into the building. Likewise, it makes buildings warmer in the winter by reflecting inside heat from the underside of the roof back into the building. This good thermal reflectivity translates into energy savings by reducing cooling costs in the summer and heating costs in the winter.

Q. How well will my metal roof resist wind damage?

A. All metal roofing products are very wind resistant. Many styles have been tested to withstand hurricane force winds at nearly 120 mph.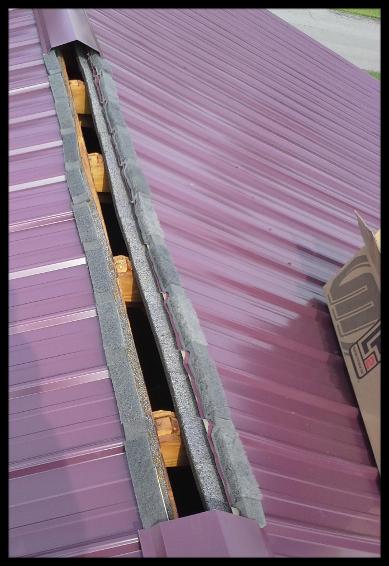 Proper Metal Roofing Ridge Ventilation - "Plum" Metal Roofing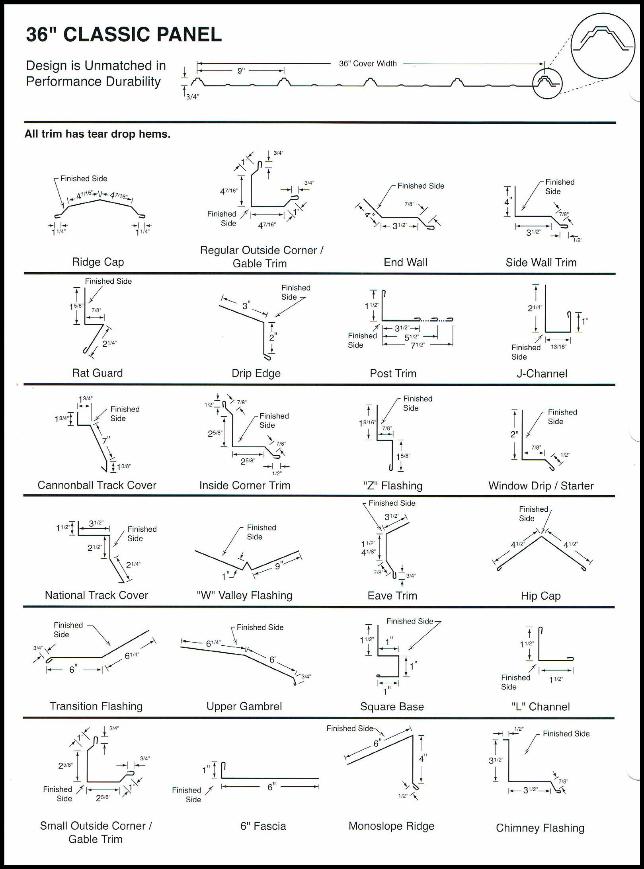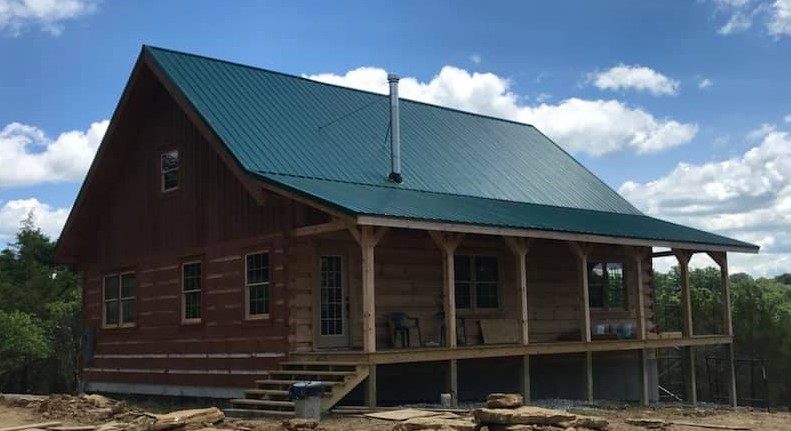 #1 - 40 Year "Forest Green" Metal Roofing on a Cabin
5 Star Roofing, 1619 Bypass Rd #255 Winchester KY 40391, 5 Star Roofing Winchester KY, 5 Star Roofing Central KY, New Metal Roof, New Metal Roof Winchester KY, Roofer Winchester KY, Roofer Lexington KY, Roofer Paris KY, Roofer Mt. Sterling KY, Roofer Mount Sterling KY, Roofer Richmond KY, Roofer Georgetown KY, Roofer Versailles KY, Roofer Clark County KY, Roofer Fayette County KY, Roofer Bourbon County KY, Roofer Bourbon County KY, Roofer Montgomery County KY, Roofer Madison County KY, Roofer Scott County KY, Roofer Woodford County KY, Roofer Clay City KY, Roofer Stanton KY, Roofer Powell County KY, Roofer Central KY, Roofing Winchester KY, Roofing Clark County KY, Roofing Lexington KY, Roofing Fayette County KY, Roofing Paris KY, Roofing Bourbon County KY, Roofing Mt. Sterling KY, Roofing Mount Sterling KY, Roofing Montgomery County KY, Roofing Richmond KY, Roofing Madison County KY, Roofing Georgetown KY, Roofing Scott County KY, Roofing Versailles KY, Roofing Woodford County KY, Roofing Clay City KY, Roofing Stanton KY, Roofing Powell County KY, Roofing Central KY, Metal Roofing Winchester KY, Metal Roofing Clark County KY, Metal Roofing Lexington KY, Metal Roofing Fayette County KY, Metal Roofing Paris KY, Metal Roofing Bourbon County KY, Metal Roofing Mt. Sterling KY, Metal Roofing Mount Sterling KY, Metal Roofing Montgomery County KY, Metal Roofing Richmond KY, Metal Roofing Madison County KY, Metal Roofing Georgetown KY, Metal Roofing Scott County KY, Metal Roofing Versailles KY, Metal Roofing Woodford County KY, Metal Roofing Clay City KY, Metal Roofing Stanton KY, Metal Roofing Powell County KY, Metal Roofing Central KY, Roofing Contractor Winchester KY, Roofing Contractor Clark County KY, Roofing Contractor Lexington KY, Roofing Contractor Fayette County KY, Roofing Contractor Paris KY, Roofing Contractor Bourbon County KY, Roofing Contractor Mt. Sterling KY, Roofing Contractor Mount Sterling KY, Roofing Contractor Montgomery County KY, Roofing Contractor Richmond KY, Roofing Contractor Madison County KY, Roofing Contractor Georgetown KY, Roofing Contractor Scott County KY, Roofing Contractor Versailles KY, Roofing Contractor Woodford County KY, Roofing Contractor Clay City KY, Roofing Contractor Stanton KY, Roofing Contractor Powell County KY, Roofing Contractor Central KY, Roofing Installer Winchester KY, Roofing Installer Clark County KY, Roofing Installer Lexington KY, Roofing Installer Fayette County KY, Roofing Installer Paris KY, Roofing Installer Bourbon County KY, Roofing Installer Mt. Sterling KY, Roofing Installer Mount Sterling KY, Roofing Installer Montgomery County KY, Roofing Installer Richmond KY, Roofing Installer Madison County KY, Roofing Installer Georgetown KY, Roofing Installer Scott County KY, Roofing Installer Versailles KY, Roofing Installer Woodford County KY, Roofing Installer Clay City KY, Roofing Installer Stanton KY, Roofing Installer Powell County KY, Roofing Installer Central KY, Roofing Company Winchester KY, Roofing Company Clark County KY, Roofing Company Lexington KY, Roofing Company Fayette County KY, Roofing Company Paris KY, Roofing Company Bourbon County KY, Roofing Company Mt. Sterling KY, Roofing Company Mount Sterling KY, Roofing Company Montgomery County KY, Roofing Company Richmond KY, Roofing Company Madison County KY, Roofing Company Georgetown KY, Roofing Company Scott County KY, Roofing Company Versailles KY, Roofing Company Woodford County KY, Roofing Company Clay City KY, Roofing Company Stanton KY, Roofing Company Powell County KY, Roofing Company Central KY, New Roof Winchester KY, New Roof Clark County KY, New Roof Lexington KY, New Roof Fayette County KY, New Roof Paris KY, New Roof Bourbon County KY, New Roof Mt. Sterling KY, New Roof Mount Sterling KY, New Roof Montgomery County KY, New Roof Richmond KY, New Roof Madison County KY, New Roof Georgetown KY, New Roof Scott County KY, New Roof Versailles KY, New Roof Woodford County KY, New Roof Clay City KY, New Roof Stanton KY, New Roof Powell County KY, New Roof Central KY, Roofer in Winchester KY, Roofer in Lexington KY, Roofer in Paris KY, Roofer in Mt. Sterling KY, Roofer in Mount Sterling KY, Roofer in Richmond KY, Roofer in Georgetown KY, Roofer in Versailles KY, Roofer in Clark County KY, Roofer in Fayette County KY, Roofer in Bourbon County KY, Roofer in Bourbon County KY, Roofer in Montgomery County KY, Roofer in Madison County KY, Roofer in Scott County KY, Roofer in Woodford County KY, Roofer in Clay City KY, Roofer in Stanton KY, Roofer in Powell County KY, Roofer in Central KY, Roofer 40391, Roofer 40502, Roofer 40361, Roofer 40353, Roofer 40503, Roofer 40475, Roofer 40324, Roofer 40383, Roofer 40504, Roofer 40505, Roofer 40506, Roofer 40507, Roofer 40508, Roofer 40509, Roofer 40510, Roofer 40379, 5 Star, 5 Star Roofing,, 859 - 322 - 3636, 859-771-4445